OK, so it's no secret that a lean, fit body doesn't come without hard work. But how do you stick with your workouts when you're too tired, or sore, or just can't get through it? I'm so excited to tell you that Beachbody has done it again with there new fitness supplement line to help you feel amazing—while supercharging your results! It was hard to tell if it was working at first for me since the 1st time I tried it was at Beachbody's huge Coaching event. I was so excited to be there I thought I just blocked out the soreness and tiredness. We were working out like crazy and hitting the ground running all day. Now I am getting feedback from others who are loving this line. They too are supercharged and soreness was reduced drastically. I can't help but get excited about this line.
No worries this doesn't replace Shakeology, that is your super dose of daily nutrition. That will continue to be the foundation of nutrition. The Beachbody Performance line can really boost energy, reduce exercise-induced muscle soreness, and recover faster, so it's easier to stay consistent with your workouts. It uses performance-enhancing ingredients and plant-based nutrients in clinically effective levels so it's safe, but most important—it works. No artificial colors, flavors, sweeteners, or preservatives. Best of all, you can mix and match different supplements according to your goals. You can choose from:
• Energize (pre-workout) with ingredients for more energy, focus, and motivation.
• Hydrate (during-workout) works better than just water or sugary sports drinks to boost hydration during workouts
so you can last longer.
• Recover (post-workout) with ingredients to help jump-start muscle recovery and combat exercise-induced
muscle soreness.
• Recharge (nighttime) with ingredients to help improve overnight recovery and combat exercise-induced muscle
soreness while you sleep, so you wake up ready to work out again.
• Creatine helps you max out your strength and power, so you can push harder in every workout—that means
better results.
I really want you to see how much faster you can reach your goals when you use Beachbody Performance. The sampler pack is only $19.95!
Beachbody Ultimate Performance Stack:
Beachbody Advanced Performance Stack: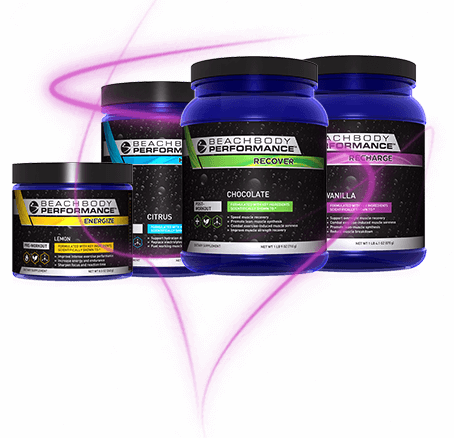 Beachbody Performance Creatine 20 Serving Tub:
Beachbody Performance Recharge 20 Serving Tub: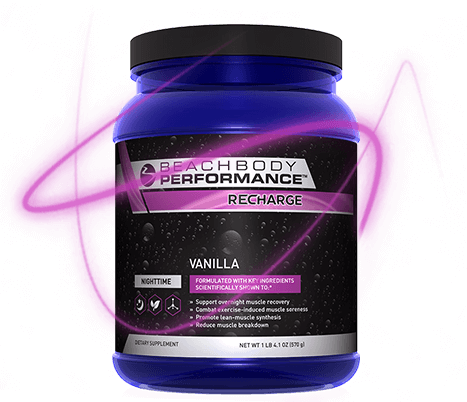 Beachbody Performance Recover 20 Serving Tub: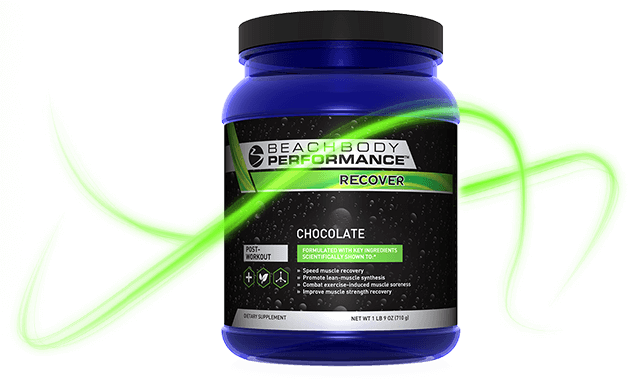 Beachbody Performance Hydrate 40 Serving Tub: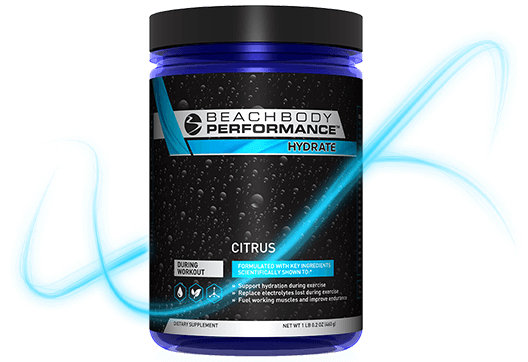 Beachbody Performance Energize 40 Serving Tub: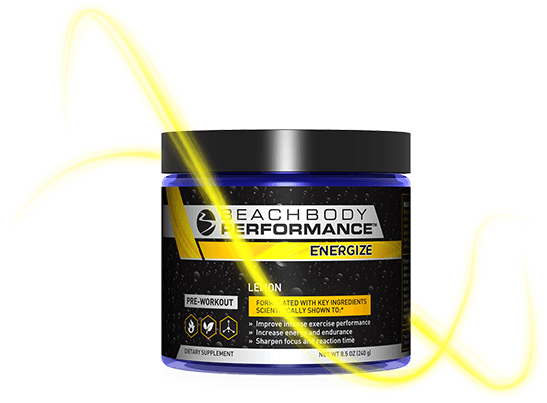 Beachbody Performance Sampler: